VIRTUAL INTERPRETATION
Communicate and interact with managers, clients, suppliers and experts, without the barriers of subject matter, language and geographic location.
WHY USE VIDEO REMOTE INTERPRETING AT YOUR VIRTUAL EVENTS?
Lower costs
Save on logistics and travel expenses, normal in on-site events.
International guest speakers
Include speakers from anywhere around the world.
Better interaction
Facilitate interactions between speakers and participants.
Broader reach
Create a broader reach in your events.
Larger capacity
Bring in more virtual attendees to your event.
Greater accessibility
Attendees can access from different devices.
Simultaneous remote translation is ideal for:
VIDEO REMOTE INTERPRETING PLATFORMS
We can implement the language interpretation service in Zoom, Google Meet, Skype, Microsoft Teams and other web platforms.
Only Zoom has an integrated interpretation function that allows you to assign participants as interpreters and create audio channels in different languages in the same meeting.
Google Meet, Skype and Microsoft Teams do not have this option, so the technical configuration is different.
Whatever the dynamics of your event or the web platform chosen, we can set up the event with interpretation or provide technical advice.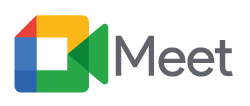 +
0
Sessions from June 2020
Success stories

of video remote interpreting
Consecutive video remote interpreting
Amcham Virtual Business Fair. June 24 to 26, 2020
"The scenarios that AmCham Colombia generates to identify opportunities, potential information at sectoral level and connections between business people in Colombia and the United States, is given by expert partners that facilitate communication and fluidity in communication between them, that is why we have Pantoglot, a company with a great track record that ensures that the exchange of information is effective, their service is high quality and safe for these purposes".
Jennifer Heredia – New Business Development Director AMCHAM Colombia
At this event, we facilitated communication between U.S. and Latin American businessmen in 70 business meetings.
Simultaneous interpreting
United States – Colombia Week – August 10 to 26, 2020
"On behalf of AmCham Colombia, and in my capacity as Commercial and Marketing Manager, we would like to express our gratitude to Pantoglot for the Remote Interpretation service provided as part of the series of talks organized by the Colombian-American Chamber of Commerce August United States – Colombia.
Their actions testing the platform ahead of time for special guests and support during the discussions were characterized by an excellent service and willingness to work as a team.
We hope to be able to count on your support and professionalism in the future."
Diana Herazo Perdomo – Commercial and Marketing Manager AmCham Colombia Colombia